Our RV Park is located on Highway 259, 6 miles N. of Broken Bow Oklahoma, across from the Beavers Bend State Park turnoff.
Welcome to Hochatown RV Park near the Beavers Bend State Park! We are a family owned/ operated RV Park offering a quiet getaway in the heart of Kiamichi Country. You have an open invitation to swim crystal clear Broken Bow Lake, fish the blue ribbon trout stream, and hike the scenic trails in Beavers Bend State Park, while staying in our RV Park. Our RV Park evenings are perfect for gazing at the stars while you cozy up to a campfire and recite stories of your day at Beavers Bend State Park. We invite you to stay in our RV Park and experience all the BrokenBow & Beavers Bend area has to offer!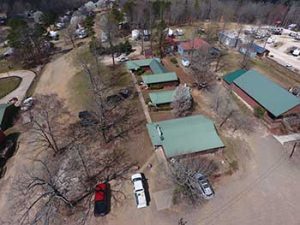 Our RV Park is Located on highway 259 across from the Beavers Bend Turn-off. Just 6 miles N. of Broken Bow Oklahoma. Our RV Park sites are full service pull through sites with electric, water, sewer, cable & WiFi. The RV Park sites are 30 or 50 amp on every site.
Our RV Park requests that all RV's be self contained. Buses and fifth wheel units with multiple slides will find the RV sites easy to manipulate. The RV Park is perfect for "Big Rigs" and nearby the Beavers Bend State Park & Broken Bow Attractions. We suggest staying a couple of days to take in all the area has to offer!
The RV Park offers quaint shops just a short walk from the RV Park. Looking to enjoy a good cup of Cappuccino?  Visit Adam and Eve's Coffee Shop and enjoy a Frappe, Espresso or delicious cake balls. 
Quiet tables and a relaxing atmosphere are offered indoors or out, allowing you to send your Beavers Bend State Park snapshots back to envious friends and family. Join us for the finest coffee in Beavers Bend & Broken Bow!
RV Park Nightly Rate is $35.00 for 30 & 50 amp Service. Monthly Rates are $425.00, Our RV Park also offers weekly rates! Mention this RV Park website and receive a free night with 6 paid nights!
We have added 5 new RV sites with concrete slabs( BIG RIG Friendly) the slabs are 12'x32′ pull through. We have a total of 30 RV Spots.
Want to bring your pet to Beavers Bend? We are a pet friendly rv park, but please note that we only allow well mannered family pets on RV Park grounds.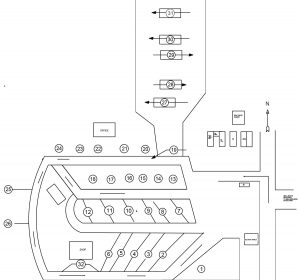 click image to enlarge
Hochatown RV Park Reservation Request
Policy Statement
Minimum Reservation: 2 Day Weekend, 3 Day Holiday Weekend – Reservation guarantee with credit card only
7 Day Cancellation Notice Required For Full Credit
Owner/Management is not responsible or liable for Damages/Losses to guest' property or person.
Please keep pets on a leash and pick up pet-waste. Please put all trash in dumpster located at the front of the RV Park.
To make RV Park Reservations please call 580-494-6765 or 580-236-2521 and of course you may E-mail The RV Park with your request. The office is now located in the double wide moblie home in the RV Park instead of the Coffee Shop.